Acquisent Generates 12% Conversions to Sales Qualified Lead Opportunities with Its 5-Step ABM Webinar Process for Cyber & AML Compliance Solution
The Customer
Peel Solutions, headquartered in Montreal, is a North-American software vendor and value-added reseller of innovative software solutions from the EMEA region.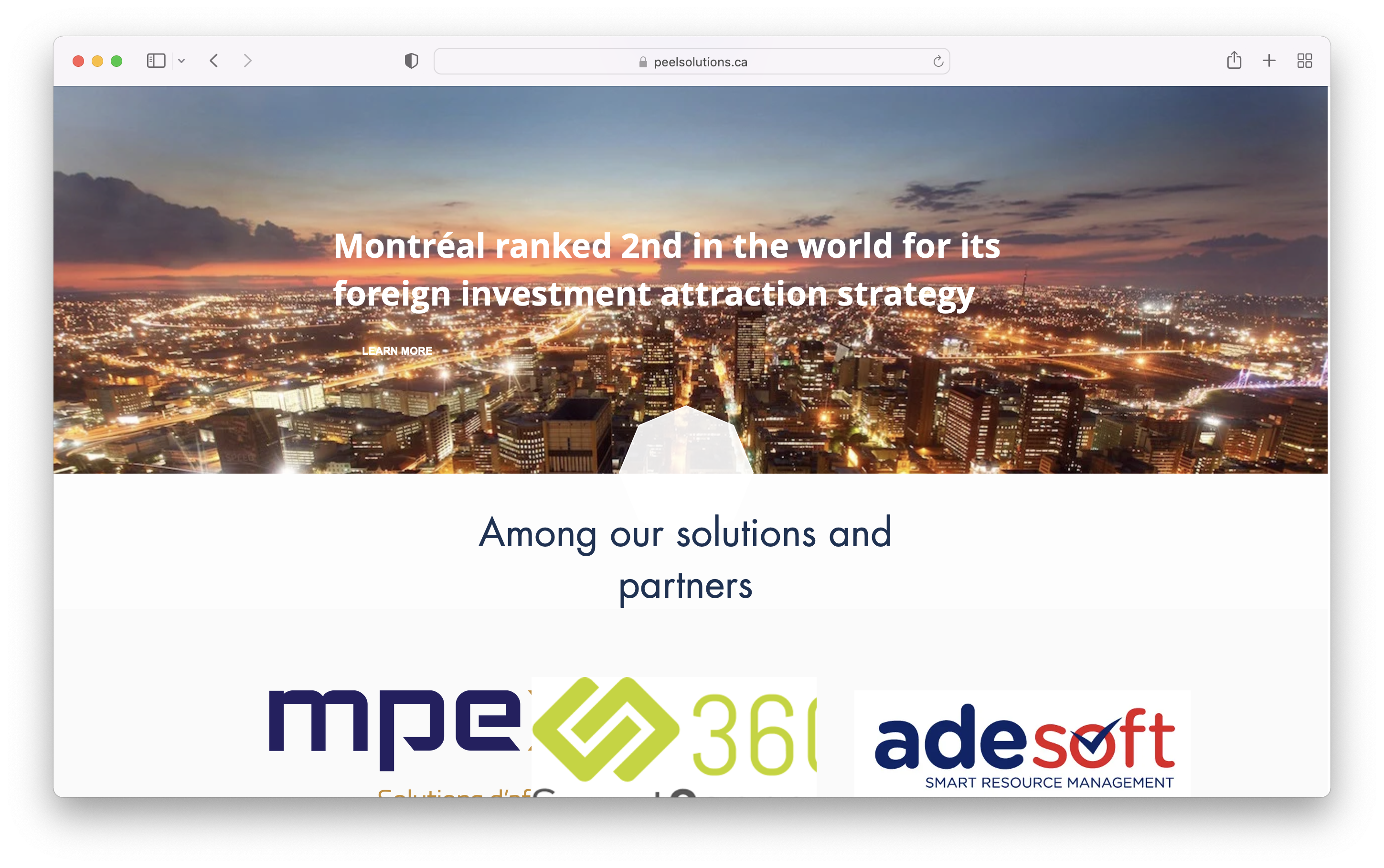 The Challenge
As a result of tremendous growth during the pandemic, Peel Solutions needed help with developing a comprehensive lead generation strategy for one of the core solutions in its portfolio, an AI-powered Anti-Money Laundering (AML) compliance & cybersecurity solution. Given that their solution was primarily geared towards financial institutions, Peel looked to Acquisent to develop a comprehensive Account-Based Marketing strategy to penetrate key financial institutions in North America.
The Solution
Phase 1 of Acquisent's ABM strategy consisted of an analysis of trends in financial institutions related to the adoption of AI and AML compliance. Acquisent used a variety of primary and secondary research through various online sources to find market catalysts related to Peel's cybersecurity & AML solution. This phase was crucial to the success of ABM because Acquisent identified that most large deposit-taking institutions had in place email protocols that would likely make any outbound email campaign unsuccessful.
Phase 2 consisted of discussing with internal Peel stakeholders on the state of the existing 100 leads in the pipeline. Acquisent proceeded to tag each lead as warm, lukewarm and cold depending on previous interactions. Lastly, Acquisent added an extra 200 financial institutions to Peel's pipeline.
In Phase 3, Acquisent mapped out key decision makers within financial institutions to invite to a webinar. The target audience consisted of CCO, Risk Officers and Heads of AML programs.
Phase 4 enabled Acquisent to create a webinar presentation that would cater to the key issues related to AML and tie it back to how AI-powered AML compliance solutions can benefit them. Acquisent's webinar format consisted of inviting a renowned COO and expert in AML compliance from a reputable wholesale bank to interview during the webinar. The goal was to provide actionable value to viewers while demonstrating credibility through the AML expert's credentials and network.
In Phase 5, Acquisent proceeded to invite 300 leads, 25% hyper-personalized invites through LinkedIn & phone, and 75% through a mixture of cold emails, calls and LinkedIn blasts.
Webinar Participant Conversions
Of Participants Became Qualified Leads
The Testimonial
Interested in seeing what we can do for your company? Click the button below!
"Acquisent delivered an incredible webinar for our compliance and cybersecurity solutions, which provided our team a healthy pipeline and new opportunities."