Maxa Designs Won +120k Net New ARR with Acquisent's Data-Driven Marketing Process in 8 Months
The Customer
Maxa Designs is a white-label template and design studio that aims to streamline marketing for real estate brokerages and mortgage agencies. The software provides teams with full customization of material while ensuring compliance and consistency in quality.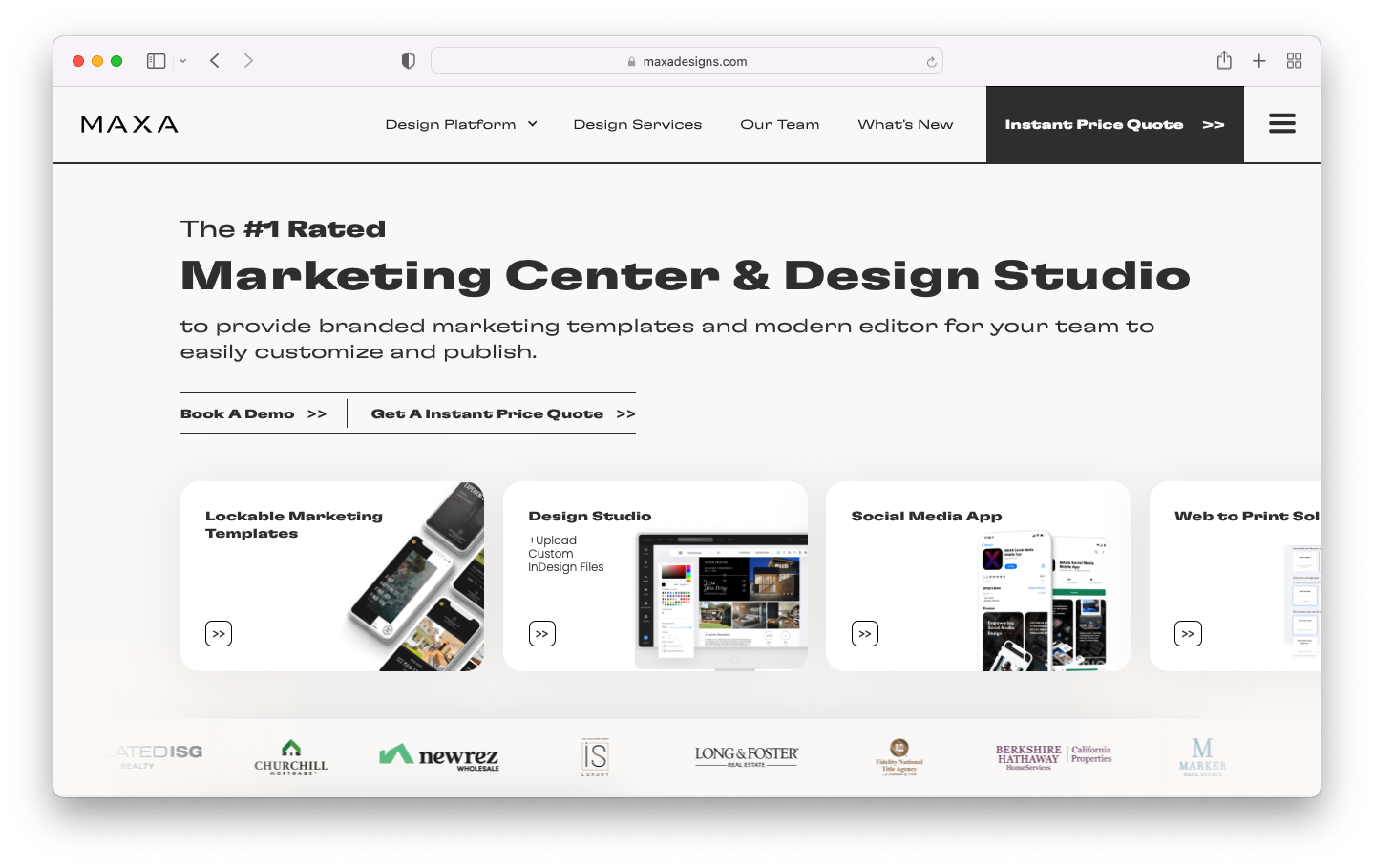 The Challenge
Before introducing Acquisent, MAXA relied solely on inbound leads and partner referrals for accumulating new clients. MAXA needed help with sales & marketing development and understanding how to generate demand with their best-fit clients within the real-estate and mortgage sector. Furthermore, Maxa needed more data on its existing customers and prospects to train its growing inside sales team.
The Solution
Maxa implemented Acquisent's data-driven marketing process and quickly began to notice cost savings, sales growth and improved alignment within their team. After conducting 40 customer interviews across Real-Estate and Mortgage segments, Acquisent presented MAXA with a deeper understanding of their client buyer behaviors and perceived value of Maxa. Furthermore, in coordination with Maxa's creative team, Acquisent helped create personalized content with tailored value propositions to each type of Maxa's ideal customer. Finally, using all this data, Acquisent modeled look-a-like customers that we're currently in the market for Maxa's design software. Using specific trigger-based email campaigns, Acquisent delivered sales qualified leads where Maxa closed +$120K Net New ARR and an additional $300K in sales to-be closed at a future time.
In Pipeline Closing Stages
The Testimonial
Interested in seeing what we can do for your company? Click the button below!
"Acquisent has incredible writers and designers that helped me develop amazing sales content that I used for my funnels, for my outbound campaign and my prospecting. They took the time to research our company as well as research and interview our clients to understand the most amazing value propositions. We were able to close $120,000 in ARR with Acquisent very quickly, including $30K ARR within the first week of working together!"