Ample Insight Accelerated Revenue
+
$400K in 12
Months
The Customer
Ample Insight is a data science & data engineering organization that helps multinational and start-up organizations with complex data analytics, Machine Learning and AI projects.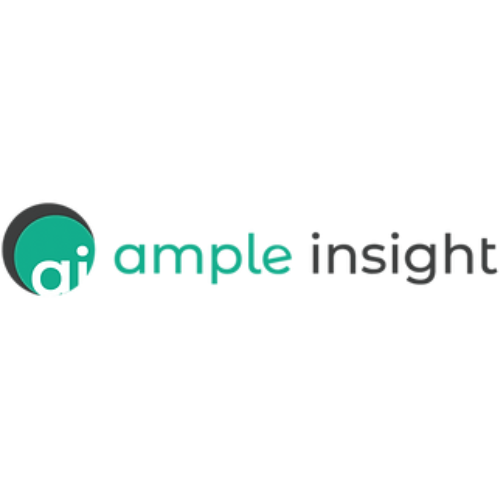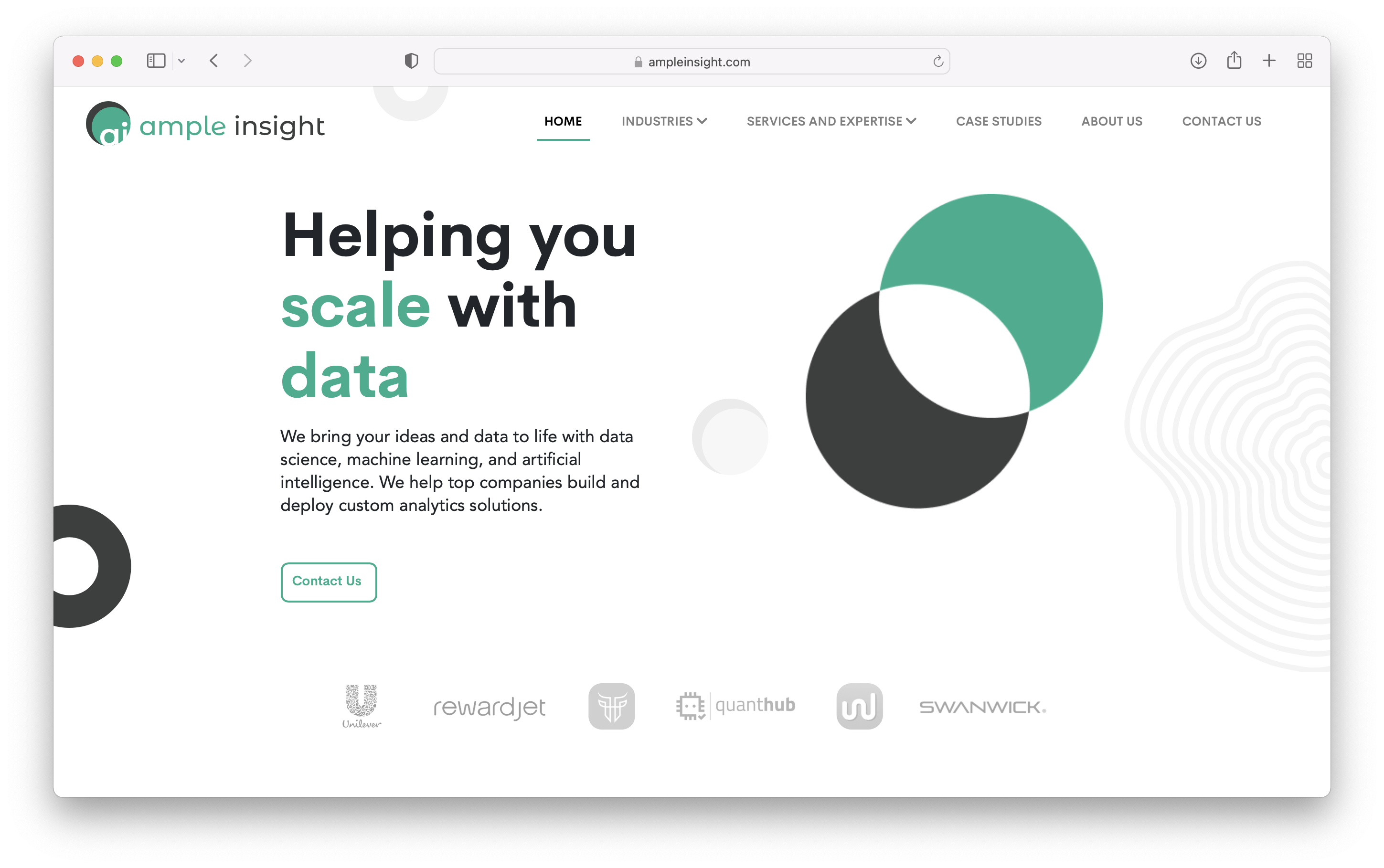 The Challenge
In 2021, Ample Insight was looking to grow its revenue by leveraging outbound sales and marketing channels. With a heavy focus on back-end operations, Ample needed help with identifying an ideal customer profile that they can consistently market and sell their services to. Furthermore, Management also needed a repeatable, teachable, and valuable process for generating opportunities at scale while reduce its reliance on referral partners.
The Solution
In Phase 1, Acquisent needed to understand the data science and engineering landscape by means of customer interviews and competitor research. The research concluded that Ample Insight's main market opportunity lay in the Technology & Media and HealthTech sectors. Using this knowledge, Ample was able to change its website design and narrative to improve the User Experience (UX) and to improve inbound lead conversions on the website.

In Phase 2, Acquisent prepared custom sales presentations, specific case studies and hyper-personalized emails geared towards technical CEOs and Chief Technology Officers (CTOs). New sales tools were implemented to improve attribution and retain key metrics for the campaign; Hubspot CRM, Apollo.io to scrape prospects' email and mobile numbers, Leadfeeder to identify companies coming to the website, and ZoomInfo. The goal of the campaign was not to mass-email or produce drip campaigns, but to create a personalized buyer experience to target accounts that had the right technology ecosystem and demonstrated intent (purchase behavior) for Ample's data engineering and data science services.

In Phase 3, with all the tools integrated and up-to-date data on the ideal customer profile for Ample Insight, Acquisent executed a multi-channel campaign that consisted of an 18-touch email sequence across email, LinkedIn, and cold calling.
The Testimonial
Interested in seeing what we can do for your company? Click the button below!
"Acquisent is a strong asset to any organization. They are strategic and passionate about their craft. Their grit and creative make them focused and able to deliver on their promises. They are also comfortable closing large (6 figure) deals and with a focus on bringing consistent ROI to their clients."